Whats on from Oct 23-29 at Descendants?
We're pretty pumped for all of the awesome events we've got going on this week! October 23-29th, 2017
Monday: Grab a pint and a panini and play some Corn Hole with friends!
Tuesday: Artshine 'N Brew Paint Night 
Enjoy a brew while your Artshine instructor guides you through your very own masterpiece. 
Register at www.artshine.ca

Wednesday: Pub Stumpers at Descendants Beer & Beverage Co.
Week #9 - bring your team and get ready for a challenge!
Thursday: DIY Nacho Bar and Music Bingo-The theme is Tragically Hip as a tribute to the legend Gord Downie
Friday: Buck a Shuck Oysters from Caudle's Catch Seafood and Local Live with Kevin Coates
Fridays at Descendants just aren't complete without live music. As a musician, Kevin Coates delivers with introspective lyrics and evocative melodies on piano, acoustic guitar and global percussion. The perfect pairing with a pint.

Saturday: 
Halloween Music Bingo!
Join your host Rebecca for a very special edition of spooky Halloween themed music bingo. Starts at 8:00pm and seating is first come first served. Wear your Halloween costume for a chance to double your winnings!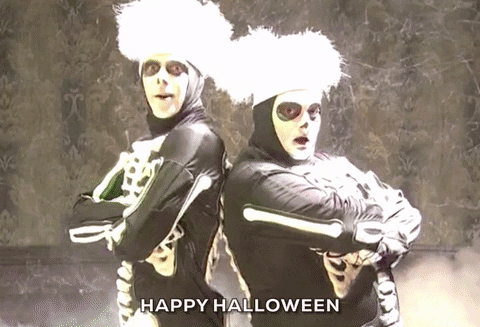 Sunday:
Halloween Family Fun Day - Join us with your family for an afternoon of Halloween themed fun! Wear your costumes and enjoy Halloween music, candy and face painting! 
Kid's Grilled Cheese Combo (sandwich, juice, fruit and treat) for $5.00. 10+ craft beers on tap for the grown up kids. 
Artshine will be here to lead the kids through their own masterpiece. Family Fun for everyone NO ART EXPERIENCE REQUIRED! 
Have you heard Katy's music yet? She's actually incredible. 
Spend your Sunday evening enjoying dinner, craft brews and music! From 6:30-9 Katy Warren will host a night of music that's fresh and exciting with each new week - featuring our talented local artists. It is the perfect way to finish off your weekend.
Please reload