Weekly Rundown: January 15-21
What's on this week at Descendants?
Tuesday:
Every Tuesday night at 8:00pm we host Tuesday TV Trivia. Ever since we announced we would be hosting TV Trivia our bartender Nico has been asking to host a Grey's Anatomy Trivia. Join her this week for your chance to win awesome prizes! We recommend arriving early to make sure you get a seat and a chance to get a settled in before the game starts. Compete alone or as a team for Amigo Bucks ($$$ for Descendants). You can also increase your winnings by dressing up as a character from the show.
Wednesday:
$5.00 beers all night!
That's right. You read that correctly. We're extending happy hour throughout the evening and offering $5.00 16oz glasses of beer right until last call. Beers include El Buscador Cerveza, Reynard The Fox Golden Rye Ale and Harbinger American Pale Ale.
Have you ever wanted to be a rock star? We're bringing the beloved video game series Rock Band to the big screen at Descendants. Come show us your moves at Rock Band Wednesday each week from 8:00pm-10:00pm. Chase away the mid week blues and bring some friends to unwind. Sing your lungs out, shred on the keyboard or wail on the guitar. No musical experience required! Free to play & no cover!
Thursday:
Music Bingo starts at 8:00pm.
This week's theme is "The Name Game" - songs with names in them. Thing Sweet Caroline or Stacey's Mom.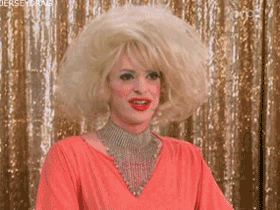 Friday:
Buck a Shuck Oysters and Local Live Music 
Starting at 5:00pm Caudle's Catch will be here shucking oysters. Includes mignonette, horseradish and a huge selection of hot sauces. $1 per oyster. Served until they're gone. 
Local Live Music from Lynn Jackson
Lynn Jackson has nineteen years and nine albums into her career. The one constant that fans have come to expect is top-notch songwriting and that voice. Her authenticity as a narrative songwriter resonates with her audience; she tells stories that ring true with listeners. Her latest work has had her partnered with the multi-talented Michael Timmins from the Cowboy Junkies on her new 2017 acoustic album! NO COVER
Sunday:
Sounds of Sunday with Lucas Stagg
Lucas Stagg, a Kitchener, Ontario native, now based in Toronto, has toured endlessly and released a dozen albums over the past decade, each a reflection of Stagg's choice of the troubadour life. By turns confessional and narrative, his songs are presented in an unadorned performance and production style that throws their lyrical and melodic content into sharp relief. It's edgy and cartoony; country and rock 'n' roll. 

We firmly believe that Sunday evenings don't have to suck. Come spend them at Descendants and enjoy live music from locals in the KW region. Each Sunday from 6:30pm - 9:00pm various musicians will take the stage and help you finish off your weekend. Grab a pint and some dinner and enjoy the Descendants ambiance.
Please reload