Weekly Rundown: January 22-28
Whats on this week at Descendants?
Tuesday:
This week's Tuesday TV Trivia theme is Breaking Bad. Join your host Rebecca as she challenges your knowledge of the TV hit Breaking Bad. No need to reserve as seating is first come, first served. Be sure to arrive early to make sure you get a seat. 
Wednesday:
We have $5 beers all night long! Enjoy any of our Three Amigos at a Hoppy Hour pricing throughout the evening. Grab a beer and join us for Rock Band Wednesday.
Have you ever wanted to be a rock star? We're bringing the beloved video game series Rock Band to the big screen at Descendants. Come show us your moves at Rock Band Wednesday each week from 8:00pm-10:00pm. Chase away the mid week blues and bring some friends to unwind. Sing your lungs out, shred on the keyboard or wail on the guitar. No musical experience required! 
Thursday:
Music Bingo - This week's theme is "Girl Power" and will feature songs by female artists. All genders welcome!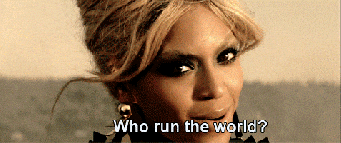 Friday:
The bierhalle is closed for a private event until 6:00pm. Retail is still open so you can stock up for the weekend.
Buck a Shuck Oysters start at 6:00pm until they're gone!
Live music from Dana K and The Remedy starts at 8:00pm.
Dana K & The Remedy is a blusey funk a delic, rock'in soul group based out of Waterloo. Their last show at Descendants was one of the most fun concerts we have had yet. We can't wait to welcome them back!
Saturday:
The bierhalle will be closed for a private event at 5:30pm. Don't worry though - our retail shop will be open throughout the evening for all of your beer needs!
Sunday:
Sounds of Sunday with Jeremy Stuart
Jeremy Stuart is a local musician with a haunting sound and a knack for engaging the crowd! Grab a pint and finish your weekend off with his soothing melodies. 
Please reload