Weekly Rundown: February 12-18
All week Descendants is your destination for celebrating the 2018 PyeongChang Winter Olympics. Join us in celebrating our nation's athletes with your fellow Canadians. Our bierhalle has transformed into Canada House where you can enjoy daily streaming of events, Canadian specialty foods, maple infused beer, and Olympic spirit. Stop by to watch the games or join us for one of our Olympic inspired events.
Monday: 
Social Art is here painting Sailor's Delight. There's still a few spaces left for Monday's painting class with Social Art! Chase away the winter blues and let your inner artist come out as you are guided through this beachie scene. Bonus: you get to drink craft beer while you work. No art experience required.
 
Tuesday: 
Rick and Morty Trivia. Love Rick and Morty? Come out and try your hand at this installment of Tuesday TV Trivia. Don't forget to dress up as your favorite character from the show. Arrive early! Last week we reached capacity at 7:00pm.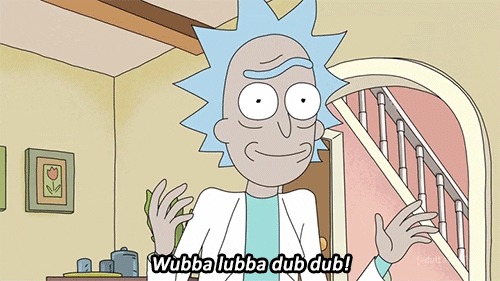 Wednesday: 
Rock Band Wednesday and $5.00 beers all night long!
Have you ever wanted to be a rock star? We're bringing the beloved video game series Rock Band to the big screen at Descendants. Come show us your moves at Rock Band Wednesday each week from 8:00pm-10:00pm. Chase away the mid week blues and bring some friends to unwind. Sing your lungs out, shred on the keyboard or wail on the guitar. No musical experience required!

Thursday:
Music Bingo. This week's theme is "Canada". Songs both about and from the True North Strong and Free! Music Bingo starts at 8:00pm - bonus points for dressing up in your most "Canadian" outfit. 
Friday:
Buck a Shuck Oysters start at 5:00pm from Caudle's Catch Seafood and Live Music by Juneyt.
Incredible Flamenco guitarist Juneyt brings a contemporary edge to the beauty and intricacy of flamenco music. Grab some oysters, some beer and plan to be mesmerized.

Sunday: 
The bierhalle will be closed from 12:30pm - 4:30pm. Don't worry - during this time our retail store will remain open so you can still purchase beer. We'll reopen at 4:30pm and live music will begin at 6:30pm. 
Sounds of Sunday with Jesse Pitcher
This week at Descendants Jesse Pitcher will take the stage with his unique and distinctive style; performing his own tunes and his array of fantastic covers. Come enjoy the music over dinner with us tonight at Descendants Beer and Beverage Co. 
Please reload