Weekly Rundown: March 19-25, 2018
What's on this week at Descendants?

Monday:
Nailed It Nite is back working on a Springtime Fun project!
Tuesday: 
This week's Tuesday TV Trivia is Lord of the Rings Movie Trivia!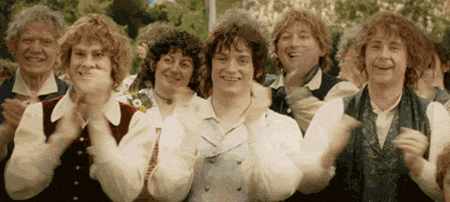 You shall not pass! Well, maybe you can. BUT only to join us at Descendants for Lord of the Rings Trivia! Prove you know the most about the greatest story ever told while competing against other LOTR fanatics. 

Play individually or as a team. Reservations are not required and seating is first come, first served. We recommend arriving early to make sure you get a seat and have time to settle in with a drink or a bite to eat. FREE to participate!

Wednesday:
$5.00 beers all night long! Grab a 16oz glass of any of our Three Amigos - Reynard The Fox, Harbinger or El Buscador
Thursday:
Music Bingo - This week's theme is "90's Music". The game starts at 8:00pm. Join your host Rebecca as she guides you through an evening of 90's music. The game is a hybrid of traditional Bingo and Name That Tune. Prizes for each round!
 
Friday:
Buck a Shuck Oysters from Caudle's Catch starting at 5:00pm and serving until they're gone. We also have live music from Juneyt and Craig McNair
Incredible Flamenco guitarist Juneyt brings a contemporary edge to the beauty and intricacy of flamenco music. Grab some oysters, some beer and plan to be mesmerized. Featuring special guest Craig McNair.

Saturday: 
Jack Pender Live Matinee from 2:00pm - 5:00pm.
Jack Pender is a Kitchener guitarist and singer. He's known for his guitar work in The Crazy Diamonds, The Divines, and The LoFi Mind and as a leader of The Uptown Girls, Tea for Two and his Jack Pender Trio. Jack's solo sets show off his soulful vocals, guitar chops, and dynamic and creative live looping.
We will be closed for a private event at 6:00pm. Don't worry though - our retail shop will remain open for all of your beer needs!
 
Sunday: 
Katy brings a unique talent to the stage. Her voice and writing style have a distinct roots feel; they are soulful and speak to the crowd. Katy will also be bringing her EP to sell on Sunday! 

We firmly believe that Sunday evenings don't have to suck. Come spend them at Descendants and enjoy live music from locals in the KW region. Each Sunday this fall from 6:30pm - 9:00pm various musicians will take the stage and help you finish off your weekend. Grab a pint and some dinner and enjoy the Descendants ambiance.
Please reload