Weekly Rundown: April 9th - 15th
What's on this week at Descendants?

Monday: 
We're hosting our very first Plant Nite! Beer + Plants the perfect combo! You and your crew will be guided through 90 minutes of creativity, drinking, and laughing. Just remember: This isn't your grandmother's garden.
 
Tuesday: 
This week's edition of Tuesday TV Trivia is Letterkenny Trivia!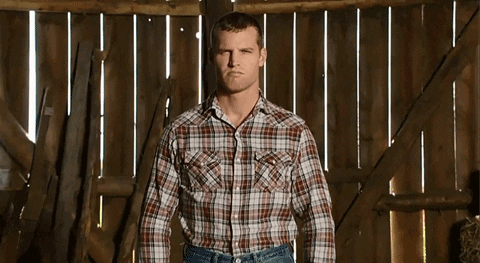 Pitter patter lets get at er! Bring your own Wayne, Darryl and Squirly Dan down and we'll quiz you on your knowledge of hicks, skids, and Hockey flow for your chance to win! Play individually or as a team. Reservations are not required and seating is first come, first served. We recommend arriving early to make sure you get a seat and have time to settle in with a drink or a bite to eat. FREE to participate! That's a Texas sized 10-4 from us.

Wednesday:
We're serving up $5.00 Beers all night long and welcoming local food truck Breakfast Blues & BBQs to serve up some tasty eats.
Thursday:
Music Bingo starts at 8:00pm. This week is our host Rebecca's birthday so she's created a playlist of all her favorite tunes. Happy Birthday Rebecca!
Friday:
We're serving up buck a shuck oysters from Caudle's Catch Seafood from 5:00pm till they're gone. We also have live music from Jenny Howes Duo
Jenny Howes is a local singer who performs wonderful covers of your favourite songs.
Saturday: 
We're welcoming Matt Weidinger for a Live Music Matinee from 2:00pm - 5:00pm! 
Matt Weidinger has a voice like no other. The 24-year-old Kitchener, ON native is a passionate young songwriter, who is well known for his mature rock/soul vocals and impressive multi-instrumental (keyboards, guitars) talents.
We will be closing at 6:00pm on Saturday night for a private event. Don't worry though - our retail shop will still be open for all of your beer needs. 

Sunday: 
Our friends from Nailed it Nite are here for Teens & Tools working on their Heart Strings project.
For this week's Famjam Movie Trivia we are screening The Goonies. 
Each week we'll show a movie and provide your family members with an age appropriate trivia sheet or colouring page to complete as you watch. Submit your completed sheet for a chance to win prizes!

We've got craft beer for adults and a $5.00 grilled cheese special for kids including veggies and fruit snacks. 
Please reload