Weekly Rundown: April 16th - 22nd
What's on this week at Descendants?
Monday:
We're launching our brand new special: $10 Beer and Burger Mondays! Join us between 5:00pm and 8:30pm for a 16oz brew and a burger for just $10! There are also veggie burgers available and craft sodas available for those who would prefer a non-alcoholic option.
Nailed It Nite is presenting a Unicorns Magic DIY signs workshop!
Tuesday:
This week's edition of Tuesday TV Trivia is Stranger Things Trivia! Join your host Katrina as she quizzes you on your knowledge of the upside down. You can play alone or as a team for your chance to win. Be sure to arrive early to make sure you get a seat. Starts at 8:00pm.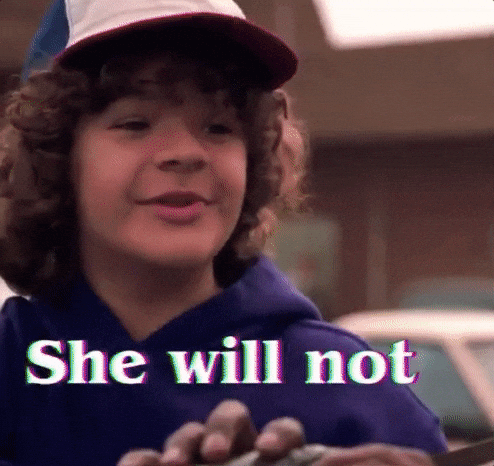 Wednesday:
We're launching our brand new trivia league Trivial Dispute which will run every Wednesday night from 7:00pm - 9:00pm. Your host Rebecca will quiz you on a variety of subjects so come on out and put your knowledge to the test! Bring a team of 2-6 people for your chance to win!
Thursday:
Just like always Thursdays are Music Bingo here at Descendants. The game is the perfect hybrid of Bingo and Name That Tune. This week's theme is 90's music so be sure to come on out and sing along. The game starts at 8:00pm.
Friday:
We've got live music from Last Band on Earth to serenade you throughout the evening.

Last Band On Earth is a fun, high-energy, classic rock cover band with a penchant for playing a variety of interesting and well-known songs from the 70s and 80s. 
**Please note we are not serving our regular Buck a Shuck Oysters this evening. Don't worry though - they'll be back next week.
Saturday:
Spend your afternoon relaxing with a brew and live music from Matt Weidinger.
Matt Weidinger has a voice like no other. The 24-year-old Kitchener, ON native is a passionate young songwriter, who is well known for his mature rock/soul vocals and impressive multi-instrumental (keyboards, guitars) talents.
Sunday:
For this week's Famjam Movie Trivia we're screening The Goonies! Bring the whole fam and enjoy an afternoon at Descendants.
Later in the evening join us for Sounds of Sunday! We're welcoming The Magnetic Revelators to the stage for an epic performance! 
Originally journeying out from Kitchener, ON, The Magnetic Revelators bring you music in its most essential, a blues rooted rock & roll that goes further.

We firmly believe that Sunday evenings don't have to suck. Come spend them at Descendants and enjoy live music from locals in the KW region. Each Sunday from 6:30pm - 9:00pm various musicians will take the stage and help you finish off your weekend. Grab a pint and some dinner and enjoy the Descendants ambiance.
Please reload