Weekly Rundown: May 21st - 27th, 2018
What's on this week at Descendants?
Monday:
We're open! Join us for $10 Beer and Burger Mondays!
Vegetarian and non-alcoholic options available. Eat in only.

How it works: Burger includes 3 toppings. Additional toppings $0.99. Burger and a Craft Soda $8. Burger and a Guest Tap $11. Burger and a High Alcohol Beer $11.
Tuesday:
This week's edition of Tuesday TV Trivia is How I Met Your Mother! Suit up and bring your own Barney and Marshall and prove you know the most about Ted's love life for your chance to win. 
The game starts at 8:00pm. Arrive early as seating is first come, first served.
Wednesday:
We've got 16oz glasses of our Three Amigos on for just $5.00 all day long! Pairs perfectly with Descendants' own General Trivia League: Trivial Dispute. 
Thursday:
As always, Thursdays are Music Bingo here at Descendants.  The game is a hybrid of traditional Bingo and Name That Tune. This week's theme is "80's Music" and we're very excited to welcome extra special guest host Doug!
Friday:
Buck a Shuck Oysters from Caudle's Catch Seafood start at 5:00pm and we'll be serving them up till they're gone.
Follow your oysters with live music from Northland Rail Service.
Northland Rail Service is a bluegrass trio with Dave Pike on lead vocals, banjo, and guitar. Dave is joined by Keenan Reimer-Watts on fiddle and Taylor Esch on the "middle" - a cello that he's rebuilt to play like a bass. On stage, their energy is contagious as they tear through old-time and bluegrass classics and originals with glee. Their three-part harmonies round out the sound and harken back to the good old days and the cabin on the hill. As seasoned live performers, they've toured across Canada, performed at multiple festivals big and small, radio, TV, bars, and private events.
Saturday:
We're excited to welcome back Drew Chester for a Live Music Matinee
Drew Chester turns heads with covers of well-known artists like RadioHead, The Tragically Hip and Beatles classics. This guy really knows how to hit the notes and deliver in the tunes.
We'll also be pouring beer all day long at the Albino Rhino Beer Fest
Sunday:
Bring the whole family out for Famjam Movie Trivia! This week we're screening "Honey, I Shrunk The Kids".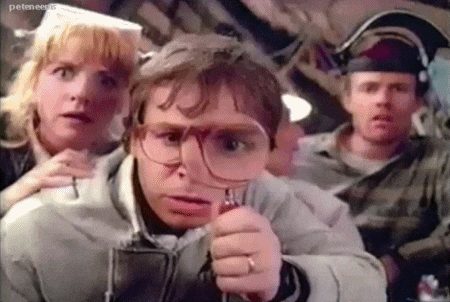 Each week we'll show a movie and provide your family members with an age appropriate trivia sheet or colouring page to complete as you watch. Submit your completed sheet for a chance to win prizes!
We're also very excited to host Moments Showcase & Fundraiser
Are you planning a special occasion such as a wedding, birthday or milestone? Stop by Descendants and view this showcase featuring various vendors. Descendants will have a booth too and we'll be answering questions about hosting events and weddings here in our bierhalle. Bonus: There will be live music by Juneyt all afternoon too!
Please reload