Weekly Rundown: May 28th - June 3rd
What's on this week at Descendants?

Monday:
Join us for our $10 Beer and Burger Monday Special! 
Don't let the Monday Blues get you down. Come on out to Kitchener's favorite bierhalle and enjoy one of our delicious, juicy burgers and a pint of cold, refreshing beer to wash it down. Choose from our extensive list of fresh toppings to customize your very own perfect burger. 

Tuesday:
Thank you for being a friend! This week for Tuesday TV Trivia we're hosting The Golden Girls Trivia​!
Bring your own Blanche, Rose and Dorthy and play along as we quiz you on your knowledge of The Golden Girls. Bonus points for dressing up as one of the characters.

Wednesday:
You've made it half way through the week - why not celebrate with a night out? Join us for Trivial Dispute​ & $5 beers.
Join your host Rebecca each Wednesday night for Trivial Dispute Descendants' own general trivia league. Bring your team of 3-6 people and compete for your chance to win prizes!

Thursday:
As always, Thursdays are Music Bingo here at Descendants! This week's theme is Canada featuring songs from and about our home and native land!
This is not your grandma's bingo game! Put away those dabbers and get ready to have FUN!Each player receives a Music Bingo card which consists of an assortment of songs. Instead of calling out numbers, we play the music! Singing along encouraged. Music Bingo has taken the West Coast by storm, and now we're bringing it to KW. So if you love music, trivia, prizes and hanging with your friends over a beer – make sure you get down!

Friday:
Matt from Caudles Catch will be here starting at 5:00pm to shuck up some delicious east coast oysters. Join us for Buck a Shuck Oysters. Order 1 or order 100. You get to pick! Stick around for live music from Kevin Coates. ​ 
With a career that spans over 25 years in the local music scene, we at Descendants are feeling quite humbled by this man's presence. As a musician, he delivers with introspective lyrics and evocative melodies on piano, acoustic guitar and global percussion. Come on out and enjoy him with your newest friend, Harbinger, our best selling pale ale.

Saturday:
We're hosting Lady June Jam each Saturday this month and celebrating local, female musicians. Your host Lynn Jackson will take the stage as she uses her whiskey and honey voice to weave tales that blend her influences of roots, folk and country. Over the month of June Lynn will welcome several incredible lady guest musicians to serenade your Saturday afternoons. 
This week Lynn welcomes Emily Gleeson whose sound is a blend of singer-songwriter vibes with guitar-heavy tones.

Sunday:
Sundays are Family Day at Descendants! We've got Famjam Movie Trivia starting at 11:30am. We've chosen some of our very favorite family movies to show so bring the whole fam and settle in for a fun Sunday afternoon.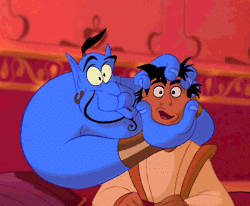 Each week we'll show a movie and provide your family members with an age appropriate trivia sheet or colouring page to complete as you watch. Submit your completed sheet for a chance to win prizes! This week we're watching Aladdin
Please reload