Weekly Rundown: June 11th - 17th
What's on this week at Descendants?

Monday:
Vegetarian and non-alcoholic options available. Eat in only.

How it works: Burger includes 3 toppings. Additional toppings $0.99. Burger and a Craft Soda $8. Burger and a Guest Tap $11. Burger and a High Alcohol Beer $11.
Tuesday: 
Buffy The Vampire Slayer Trivia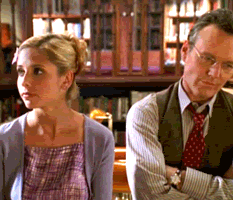 Buffy is on the hunt but you don't have to be. 
We have found it for you! The most fun night out that is.  
Buffy the Vampire Slayer Trivia is the perfect night out for anyone who loved Xander & Willow or really secretly wanted Buffy to end up with Angel.
Did you know that Nathan Fillion, Eliza Dushku and Seth Green were all on the show?
But was Freddie Prinze Jr.? You better find out!
Wednesday: 
Descendants' own general trivia league Trivial Dispute
Bring your team of 3-6 people and compete for your chance to win prizes! 

Bonus: The winning team will be entered into The Jackpot Round for a chance to increase their winnings. If the winning team fails to answer the question correctly, the jackpot will continue to accumulate each week until a team answers the question correctly.
Thursday:
Music Bingo 
As always Thursday nights are Music Bingo here at Descendants! The game starts at 8:00pm and is a hybrid of Name That Tune and traditional Bingo. There's prizes for each round and lots of fun to be had by all.

Friday:
Buck a Shuck Oysters from Caudle's Catch Seafood (5:00pm till they're gone)
Feminist  Friday - LOL in June (8:00pm - 10:00pm)
Join your hosts Suzie Taka and Erinn White for this hilarious night of feminist and queer comedy
Live music from Somethings Always Flying (10:15pm - 1:00am)
Somethings Always Flying is a 5 piece cover band that has been around the local bar circuit for just over 6 years. They use an electronic drum kit that allows guests to experience a rock show without the ear plugs. They play tight with 4 part harmonies and a lead singer who can actually sing Led Zeppelin. Their set includes a bit of every decade from the 60's to today.
Saturday: 
Lady June Jam Hosted by Lynn Jackson
Join us at Descendants every Saturday in June for Lady June Jam as we celebrate local, female musicians. Your host Lynn Jackson will take the stage as she uses her whiskey and honey voice to weave tales that blend her influences of roots, folk and country. Over the month of June Lynn will welcome several incredible lady guest musicians to serenade your Saturday afternoons. This week Lynn welcomes Wendy Carraro who is gracing us with her powerful voice heavily influenced by blues and soul.
Sunday: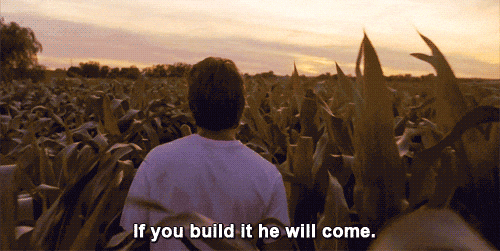 This week we are screening Field of Dreams. Bring your whole fam and fill out a trivia page as you watch. There's a prize for the winner!
Join us for a 3 on 3 parking lot ball hockey tournament at Descendants! Winners will take home a $50 gift certificate for Descendants. Cool off with some beers after the game and enjoy Father's Day.


Juneyt & Friends Sunday Soirée
This week we welcome Craig McNair. One of KW's most amazing Singer/Song Writer & Lead Singer of the infamous original local band LoFi Mind & one of the members of well known local cover band Turk & The Hobbits, Craig McNair will play and sing your favourites and originals for you.
Please reload