Weekly Rundown: June 18th - 24th
What's on this week at Descendants?
Monday:
Load up your burger with all the toppings you can imagine and create your very own edible masterpiece. 
How it works: Burger includes 3 toppings. Additional toppings $0.99. Burger and a Craft Soda $8. Burger and a Guest Tap $11. Burger and a High Alcohol Beer $11.
We also offer veggie patties! 
Tuesday:
Back by popular demand! This week's edition of Tuesday TV Trivia is Seinfeld Trivia! 
Bring your own Elaine, George and Kramer.
Have some beers, cocktails, food, yada, yada, yada!
Everything starts at 8pm and your high talker host will increase your winnings if you are dressed up!

Reservations are not required and seating is first come first served. We recommend arriving early so you have time to get a drink or a bite to eat and get settled in before trivia begins. FREE to participate!
Wednesday:
Wednesdays mean its time to put your brain to the test! Join beloved host Rebecca for Trivial Dispute! 
Bring your team of 3-6 people and compete for your chance to win prizes! 

Bonus: The winning team will be entered into The Jackpot Round for a chance to increase their winnings. If the winning team fails to answer the question correctly, the jackpot will continue to accumulate each week until a team answers the question correctly.
Oh yeah - and there's also $5 beers all night long!
Thursday:
As always Thursdays are Music Bingo! The game starts at 8:00pm and is a hybrid of Name That Tune and traditional Bingo. Dress up for the theme and sing along to all the songs - there's prizes for each round. 
Friday:
Buck a Shuck Oysters from Caudle's Catch Seafood start at 5:00pm and we'll serve them up till they're gone.
We're also hosting our very own Taco Night at Descendants with proceeds supporting Community Support Connections Meals on Wheels.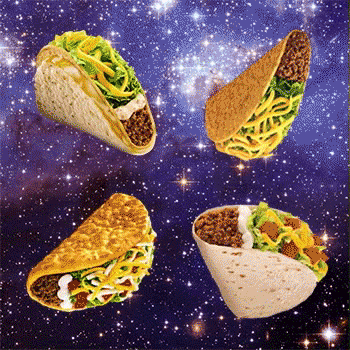 Didn't get tickets to Tacofest? Don't fret! We're serving up craft beer and $2 tacos from 6:00pm-9:00pm on June 22nd and no, guac isn't extra! Pairs perfectly with a pint of El Buscador!
Drink some great craft beer and get your taco fix all while supporting a great cause.
$0.50 from each taco sold will be donated to Community Support Connections Meals on Wheels.
Saturday:
Lady June Jam Hosted by Lynn Jackson
Your host Lynn Jackson will take the stage as she uses her whiskey and honey voice to weave tales that blend her influences of roots, folk and country. Over the month of June Lynn will welcome several incredible lady guest musicians to serenade your Saturday afternoons. 

 This week Lynn welcomes Chelsea Danfield whose sound contrasts '70s folk and rock influences against her undeniably classic country roots.
Sunday:
Sundays are Family Day here at Descendants! Each Sunday we show a family movie and give each family member an age apropriate trivia or colouring page to work on during the movie. The winner gets a $25 gift certificate to Descendants! Bring the whole family. This week we're screening The Neverending Story. 
Stick around for the afternoon and enjoy our Juneyt & Friends Sunday Soiree!
This week Juneyt himself will be taking the stage and gracing us with his incredible flamenco guitar melodies. 
Please reload