Weekly Rundown: July 16 - July 22
What's on this week at Descendants?
Monday:


Mondays are burger day here at Descendants! Join us from 11:30am-8:30pm and get a 16oz beer and a burger with three toppings for just $10!
Add some extra toppings to make it your own - just $0.99 each. We also have veggie burgers, craft sodas and lettuce "buns" so there's an option to suit most dietary restrictions! 
Tuesday:
Bring your friends to see who knows more about the House of Targaryen or better yet, who knows that Alfie Allen is Lily Allen's brother? I did!

Remember, hosts rule all and hosts have the power to increase winnings for those who come dressed for the occasion. 
 
Reservations are not required and seating is first come first served. We recommend arriving early so you have time to get a drink or a bite to eat and get settled in before trivia begins. FREE to participate!
Wednesday:
Trivial Dispute & $5 beers all night long!
Put your knowledge to the test for your chance to win prizes! Bring your friends, test your brain and drink some great beer. What more could you ask for?
Thursday:
Music Bingo this week's theme is "2000's Music"!
Each player receives a Music Bingo card which consists of an assortment of songs. Instead of calling out numbers, we play the music! Singing along encouraged. 
 
Music Bingo has taken the West Coast by storm, and now we've brought it to KW. So if you love music, trivia, prizes and hanging with your friends over a beer – make sure you get down!
Friday:
We're serving up fresh oysters from Caudle's Catch Seafood for a buck a shuck! Starting at 5:00pm get 1 oyster for $1, 2 oysters for $2, 3 oysters for $3... you get the point. We serve them till they're gone so be sure to arrive early!
Stick around for our Dana K & The Remedy Strawberry Saison Beer Launch & Concert
Join us for the launch of our brand new Strawberry Saison named for the band and an incredible performance you'll be sure to remember.

Dana K & The Remedy is a blusey funk a delic, rock'in soul group based out of Waterloo, Ontario consisting of five seasoned professional musicians, each of whom brings a set of diverse of musical styles & influences to the band. They come together as one cohesive unit ready to knock your socks off & bring the house down.
Saturday:
Spend your Saturday afternoon sippin' on some great brews and relaxing for our Tea For Two Live Music Matinee
Tea for Two is Jack Pender and Danica Guenette. Together, they deliver a crowd-pleasing set of old classics and fan favourites. With immaculate vocal harmonies and a wide-ranging repertoire of old and new hits, Tea for Two is guaranteed to hit the spot.
Sunday:
Famjam Movie Trivia this week we are screening Annie. Bring the whole family out and enjoy a morning together. Each family member gets their own trivia card or colouring page and the winner gets a gift card for $25 to Descendants!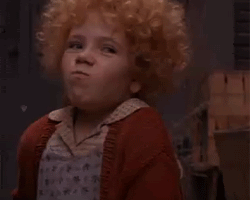 Stick around for Juneyt & Friends Sunday Soirée. This week Jessie T takes the stage.
KW's Country Star Jessie T. will be rewarding your ears with some of her originals and some of her well done covers :) you wouldn't want to miss this show. 
Please reload