Weekly Rundown: September 3rd - 9th
What's on this week at Descendants?

Monday:
Every Monday from 11:30am-8:30pm we offer a 16oz glass of beer and a burger with three toppings for just $10! Add extra toppings if you'd like for just $.99 each and create your own customized burger of your dreams. We also have veggie burgers and non-alcoholic options available too!
Tuesday: 
This week's edition of Tuesday TV Trivia is Seinfeld Trivia! Come prove you know the most about this show about nothing!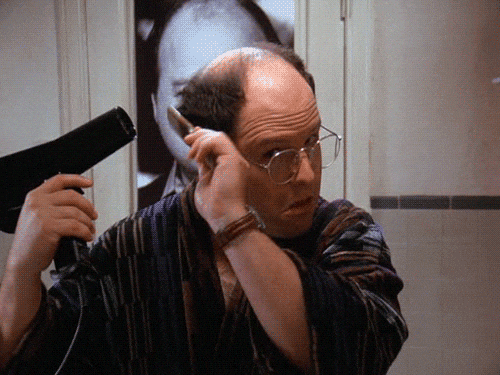 Play individually or as a team for a chance to win amazing prizes. Reservations are not required and seating is first come first served. We recommend arriving early so you have time to get a drink or a bite to eat and get settled in before trivia begins. FREE to participate!
Wednesday: 
Trivial Dispute and $5.00 beers all day long!
Think you're a smarty pant? Put your brains to the test at Trivial Dispute Descendant's very own General Trivia League. Join your host Rebecca from 7:00pm - 9:00pm for a game of fun and prizes! The winners get to enter The Jackpot Round where the prize has been accumulating for weeks. Will they get it right or will the jackpot continue to grow?
Thursday: 
Thursdays are Music Bingo here at Descendants! This week's theme is "2000's".
Music Bingo is always a great time here at Descendants! Bring your friends and sing along. The game is a combination of Name That Tune and traditional Bingo. There's lots of prizes to be won!
Friday:
Start your weekend off right with buck a shuck oysters from Caudle's Catch Seafood starting at 5:00pm and served till they're gone.
Stick around for Live Music from Dan Walsh
Canadian singer/songwriter multi-instrumentalist, Dan Walsh is already well known for his collaborations with a number of talented musicians. He's added his bluesy-bluegrass signature style to more than 40 albums and toured across North America, Europe and Australia.
Saturday: 
Kick back and relax this Saturday afternoon. Join us for Live Music By The Greg Denton Probable Cause Acoustic Trio from 2:00pm-5:00pm. 
The Greg Denton Probable Cause Acoustic Trio have been stalwarts of the downtown Guelph pubs and clubs since 2013. Soft on their status as a "Trio" (or willfully ambiguous) the band most often performs as a 5-piece combo, with banjo, upright bass, piano, guitar, and vocals. Influences range from The Holy Modal Rounders through Lou Reed, Warren Zevon, Ramones, to the Stanley Brothers. Anything's game. The Greg Denton Probable Cause Acoustic Trio's stringband aesthetic ranges from urbane punkdom, jazzy hokum, to traditional old-time and classic country. If someone asks what kind of music they play, tell them it's "Plunk Rock"!
Sunday: 
Stick around for Juneyt and Friends Sunday Soiree. This week we welcome Jack Garton to the stage. 
Starting at 5:00pm we'll be hosting Harry Potter Kids Trivia for ages 12 and under!
We'll quiz participants on their knowledge of The Wizarding World of Harry Potter and award prizes for the winners! Kids can play individually or as a team with up to four players. We'll be serving up craft sodas, juice boxes and lots of yummy snacks including our $5 kids grilled cheese special! 

How it works:
Each team will receive a score card to record their trivia answers. Our host Rebecca will read out questions and at the end the team with the highest score wins! 
Trivia is based on all Harry Potter movies. Adult supervision required. 
Please reload